Since the inception of SUMBA in late 2016, the same question has echoed across the rehearsal room many times:
When are we going to do Zumba with SUMBA? I need that in my life!

– every SUMBA member, every rehearsal.
At first, the executive laughed it off… a marching band doesn't dance, it marches! However, with the announcement of the USU's PopFest in 2019, an unforgettable opportunity arose. What better excuse to hold the first annual Zumba with SUMBA!
Anxious with excitement, SUMBA members and their friends assembled in the International Student Lounge on September 11. Over the next hour, superstar instructor Diego gave us the time of our lives! By the end, everybody was sweating profusely and had huge smiles across their faces!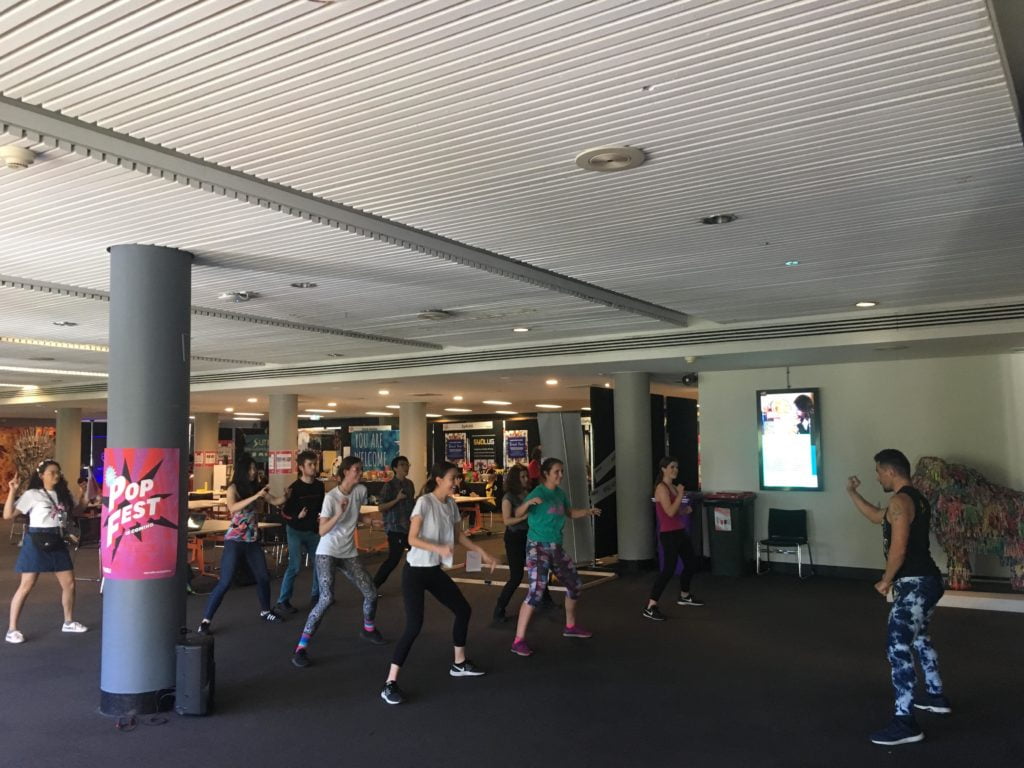 Thanks again to the USU and Diego for an unforgettable experience. If you want to hold your own Zumba class, definitely get in contact with Diego!